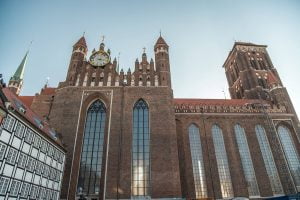 Gdansk tours in one day. Is it possibile to explore Gdansk in one day? D

efinitely not. But I can help you to choose the best itinerary and see the most popular attractions in Gdansk.
Our Gdansk tours offer is one of the best possibilities to explore Gdansk with a private guide. All the Gdansk trips I am providing include a private bus, entrance fees, lunch and beverages and, of course a private English speaking guide. Audio guide head sets are avaliable and strongly recommended. I do love guide small groups up to 8 persons, but feel free to contact me if you are representing a bigger group of visitors.
Certainly, Gdansk Old Town is one of the most popular tourist destinations in Poland. Beautiful Długi Targ, the main pedestrian street was once the main city market and is now the major focus for visitors. Charming Mariacka street is full of spots where you can buy amber jewelry. The old harbour crane is one of the defining symbols of Gdansk
Here is the short list of the most popular Gdansk tours :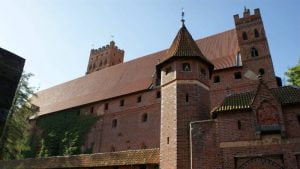 Have you heard of Malbork Castle in Poland? It is the biggest fortress in Medievial Europe built mostly in 14th century. It takes less than one hour by private bus to get there. Thousands of tourists visit Malbork castle each year.
Our Gdansk tours are allways private tours for a people who love to explore new places and culture. Let's taste Polish cusine during the tour.
Moreover, we are providing various trips, restaurants with unique menu, activities, transfer and transport services, accommodation, guided services and all your wishes. If you are interested in Gdansk packages, just contact us to get an offer. 
If you are searching for Gdansk tours which takes shorter than half a day, please visit Gdansk Guide webpage