Free entrance to museums in Gdansk is an important information for many tourists visiting Gdansk. Despite of the fact Poland is rather cheap country, it is worth to save some money on entrance tickets.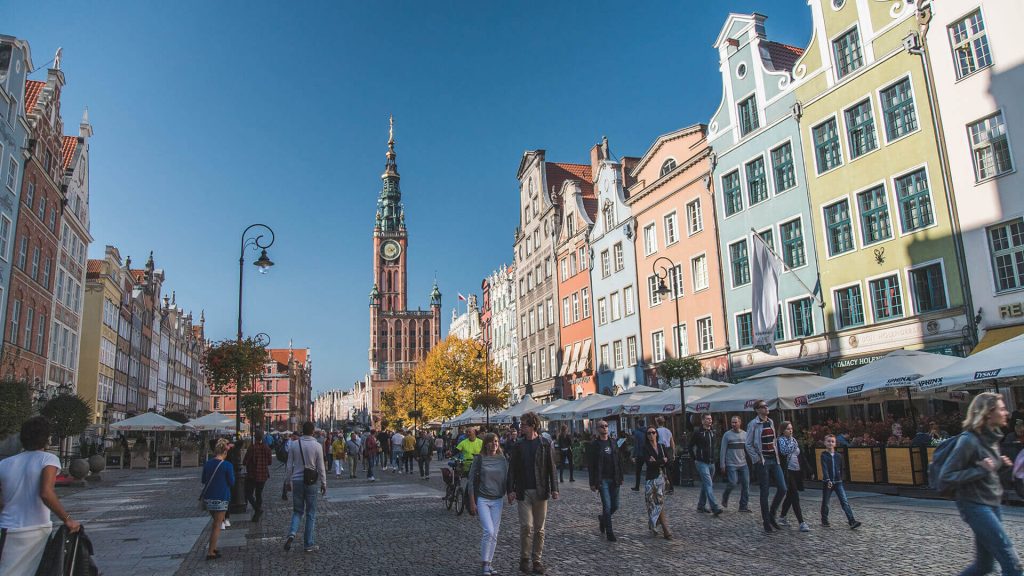 Book now one of following tours:
Free entrance to museums in Gdansk is between Monday and Fridany depends on the museum. The number of museums in Gdansk is around 20. There are 6 main museums in Gdansk Old Town which have several branches/departaments. Most ot the branches are located in Old Town. In some cases there is only a few meters distance between some museums in Gdansk Old Town.
Museum of the Second World War in Gdańsk
The first museum on the list is Museum of the Second World War in Gdańsk which is one of the youngest museums in Gdansk. The grand opening of WW2 Museum was in March 2017. Since than WW2 Museum in Gdansk is one of the most popular attractions for visitors. Museum os located north from Old Town. The distance from Old Town to WW2 Museum is 700-800 meters.
The exhibition of WW2 Museum is situated in 14 meters deep basement. The main exhibition occupies an area of over 5,000 square meters. It is one of the largest exhibitions presented by a historical museum in the world.
Museum of the Second World War in Gdansk offers free entrance on Tuesdays. Free tickets for the exhibitions every Tuesday can be collected only at the Museum ticket offices on the day of the visit. One ticket is for one visitor.
Free entrance to museums in Gdansk. The National Museum in Gdańsk
The National Museum in Gdańsk is among the oldest museums in Poland. The main building is a late Gothic post-Franciscan monastery located close to Old Town. It houses the Museum's Department of Historical Art. If you want to see magnificent The Last Judgment by Hans Memling, visit the main buliding. Here is the list of National Museum branches:
Historical art (Department of Historical Art, ul. Toruńska 1, Gdańsk)
Modern art (Department of Modern Art, ul. Cystersów 18, Gdańsk)
NOMUS – New Art Museum (Branch of the National Museum in Gdańsk, ul. Stefana Jaracza 14, 80-863 Gdańsk)
Photography collection (Gdańsk Photography Gallery, ul. Długi Targ 24, Gdańsk)
Ethnographic collection (Department of Ethnography, ul. Cystersów 19, Gdańsk)
Patriotic collection (National Anthem Museum, Będomin 16, Nowy Barkoczyn)
Polish Gentry Culture Collection (Polish Gentry Museum. Pomeranian Contact Centre with Expatriates, Waplewo Wielkie)
Free tickets to National Museum main building in Gdansk are on Fridays. Free entrance to majority of Museum Departments located in Gdansk is on Fridays as well. Tourists who want to visit National Anthem Museum for free can do it on Saturdays.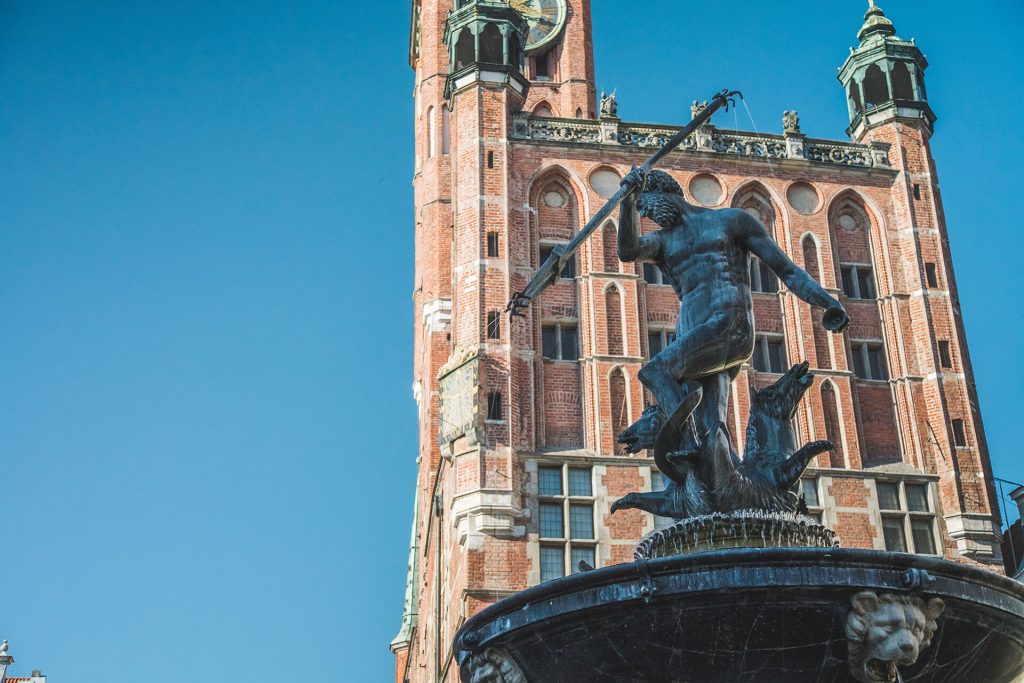 Museum of Gdansk
Next museum you can visit for free is Museum of Gdansk. It is a network of historical buildings located mostly in Gdansk Old Town. If you take a look at the map of Gdansk Old Town, you will find that the Artus Court, Main Town Hall or Museum of Amber are departaments of Museum of Gdansk. Here is complete list of Museum of Gdansk branches:
Museum of Amber
Main Town Hall
The Palowa Gallery
Artus Court
Uphagen House
Museum of the Polish Post Office
Gdańsk Museum of Science
Guardhouse no 1. at Westerplatte
Wisłoujście Fortress
Hammer Forge at Oliwa
Some departanents like Gdansk Museum of Science or Guardhouse no 1 at Westerplatte are closed during winter season. Free admission to Museum og Gdansk is on Friday. Tickets on free admission days can be obtained only in the museum.
The ECS – European Solidarity Center
The European Solidarity Center is an institution which is a museum and library in Gdańsk, Poland. ECS is devoted to the history of Solidarity, the Polish trade union and civil resistance movement, and other opposition movements of Communist Eastern Europe.
European Solidarity Center is one of a few museums in Gdansk without free admission.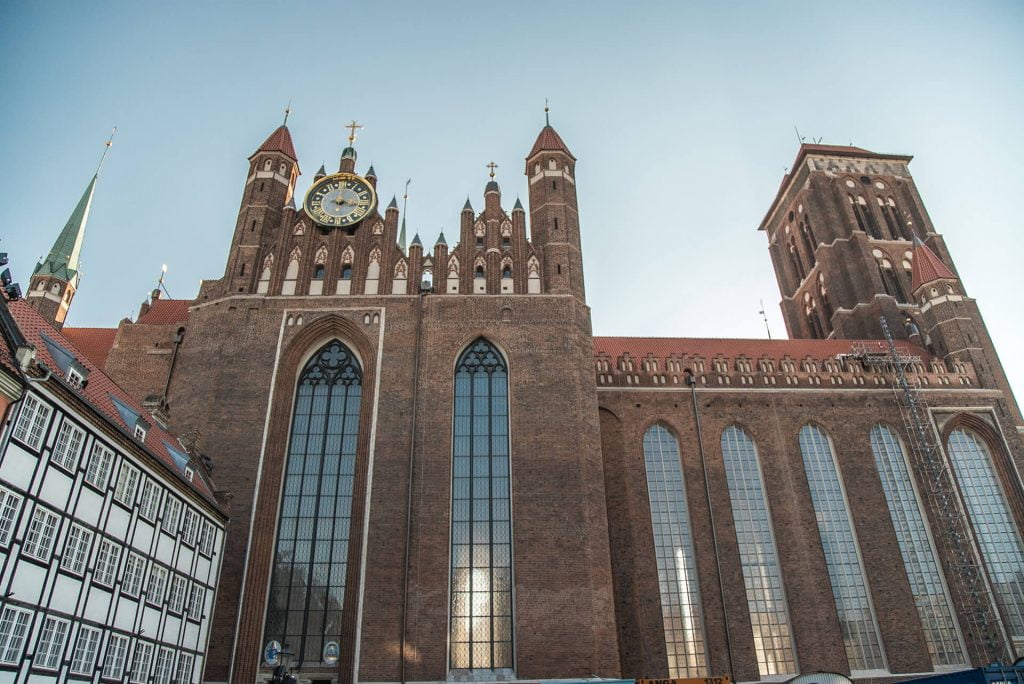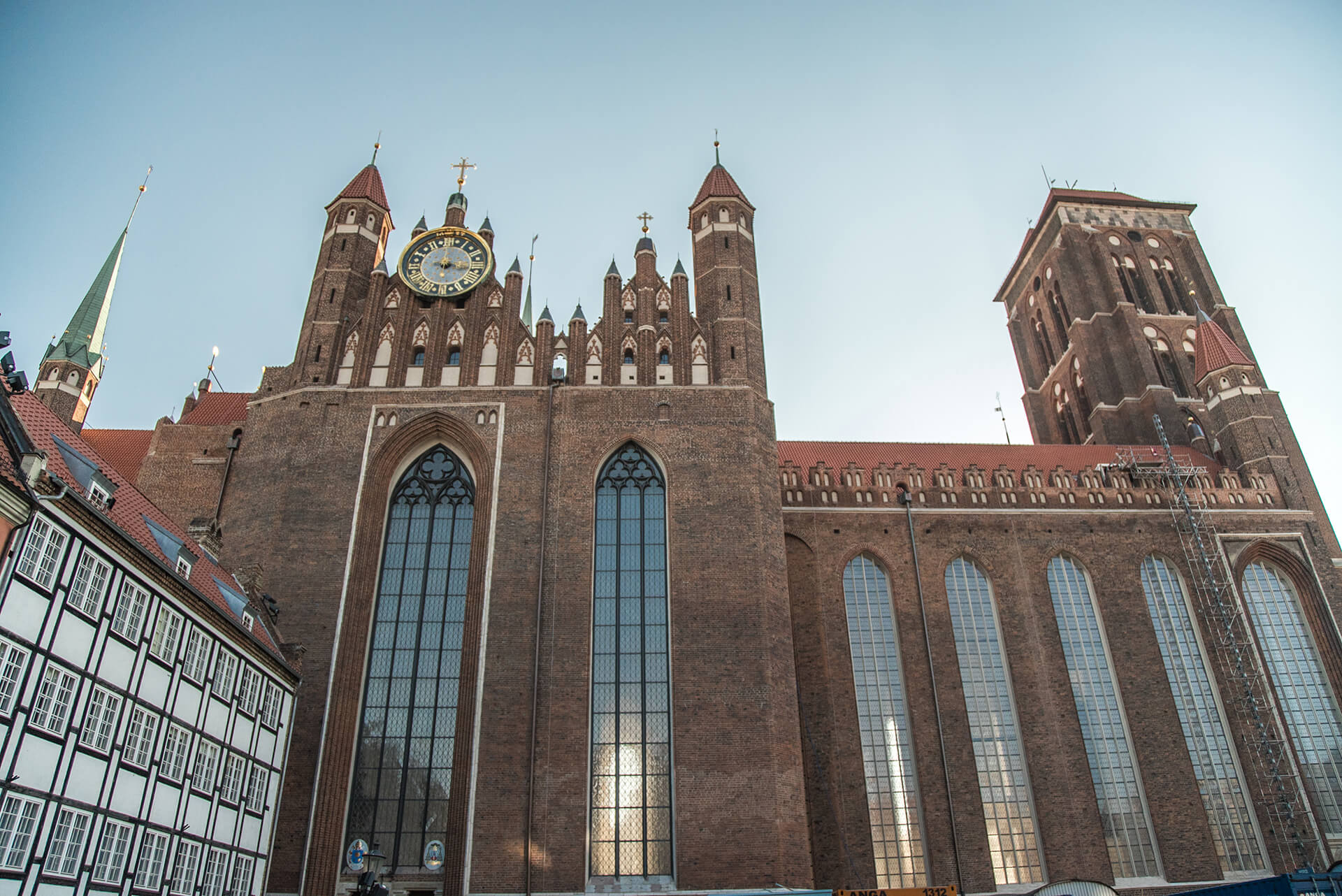 Free entrance to museums in Gdansk. St Mary's Church in Gdansk
St Mary's Church in Gdansk is not a museum but I have decided to put in on the list. Why? During your stay in Gdansk you will be passing by St Mary's Church many times. Nowadays it is a Roman Catholic Church which welcomes tourists as well. 30% of orginal inventory came back to St Mary's Church after restoration in 1950's. Many Gothic altars from St Mary's Church are still exhibit in other places like National Museum in Warsaw or National Museum in Gdansk. Howewer number of paintings, altars and other works of art makes this church worth visit. So far admission to St Mary's Church in Gdansk is free.
National Maritime Museum in Gdansk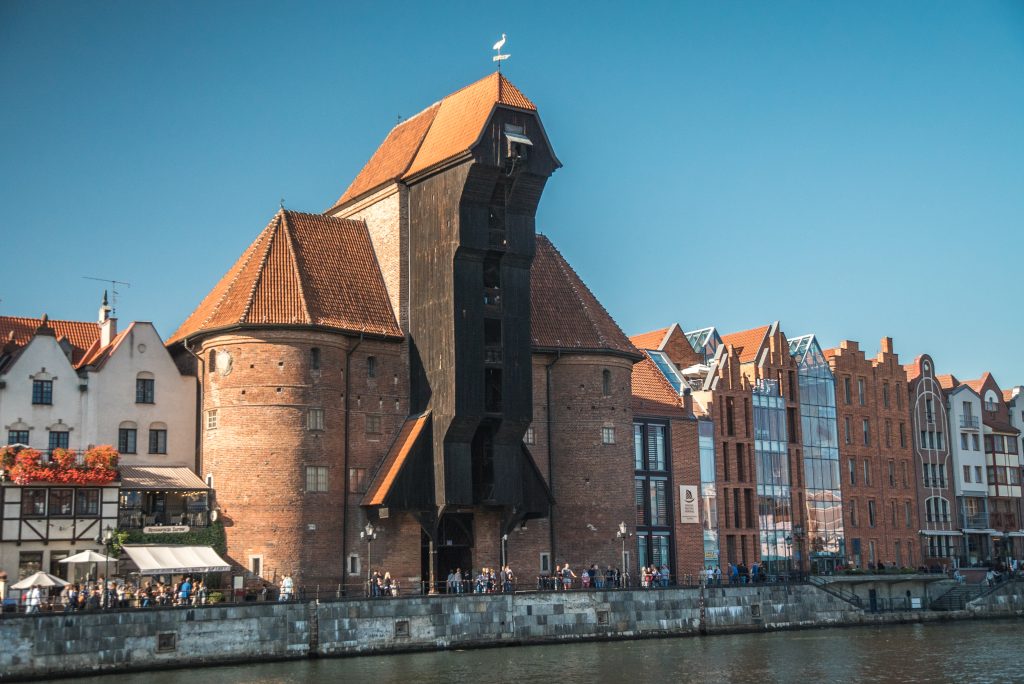 National Maritime Museum in Gdansk is located in the center of Old Town in Gdansk, by Motlawa river. Actually the museum facilities are situated on both banks of Motlawa. Transportation between main building located on Olowianka Island and the Crane is provided by the "Motlawa" vintage small ferry. In my opinion the "Motlawa" ferry is one of most underestimated attractions in Gdansk.
Please note: in 2023 The Crane still remains closed to visitors due to renovations.
Tourists who want to visit National Maritime Museum in Gdansk for free can do in on Wednesdays. Free entrance is for the permanent exhibition (excluding the 3rd floor). That day the ticket prices for Maritime Gallery and current exhibitions are: regular – 11 PLN, discount – 9 PLN
Archaeological Museum in Gdańsk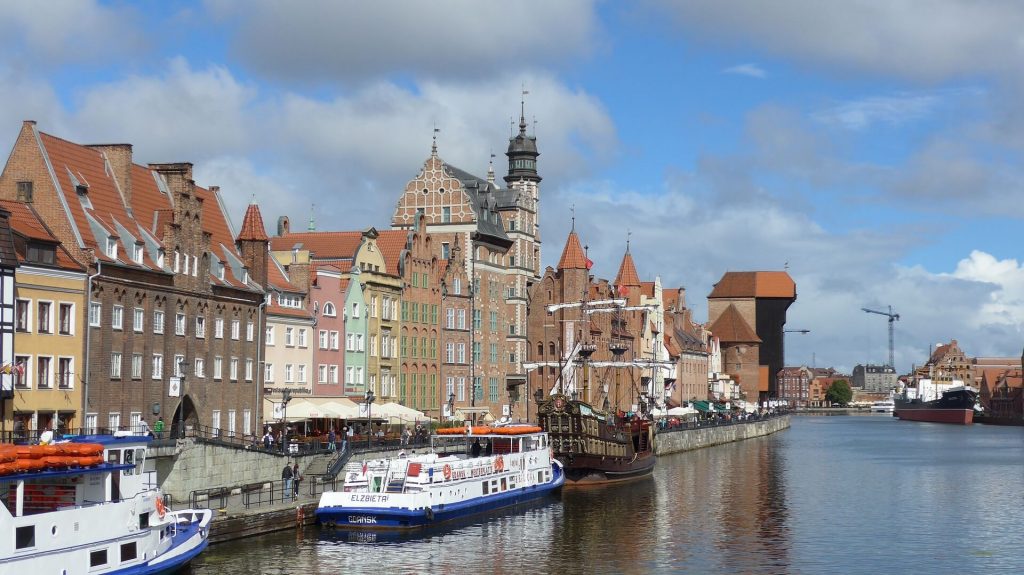 The last museum on the list is Archaeological Museum in Gdańsk located on Mariacka street. Archaeological Museum presents orgin the earliest history of Gdansk. The main building of the Museum is The Naturalists' House. The building has a distinctive 30-metre-high façade, but its most striking feature is the slender, 36-metre high staircase tower nestled in the corner between the building's north elevation and St Mary's Gate (Brama Mariacka). One of Museum facilities is The Romanesque Cellar, the oldest existing structure in Gdansk. The Cellar is a historic remnant of the 13th-century Dominican Monastery, where it once served as a dining room and kitchen. The cellar was discovered at the turn of 2005 and 2006.
In 2023 the main Museum building is under renovation but other Museum branches ar available. Free entrance to The Archaeological Museum are on various days depends on the branch.
"Blue Lamb" granary / Spichlerz Błękitny Baranek – on Thursdays
The Romanesque Cellar – on Sundays
Sopot Stronghold – on Saturdays
In Conclusion, there are a lot of opportunities to visit museums in Gdansk for free. I hope this overwiev will help you planning your stay in Gdansk. Feel free to contact me if you need any help regarding visiting Gdansk.