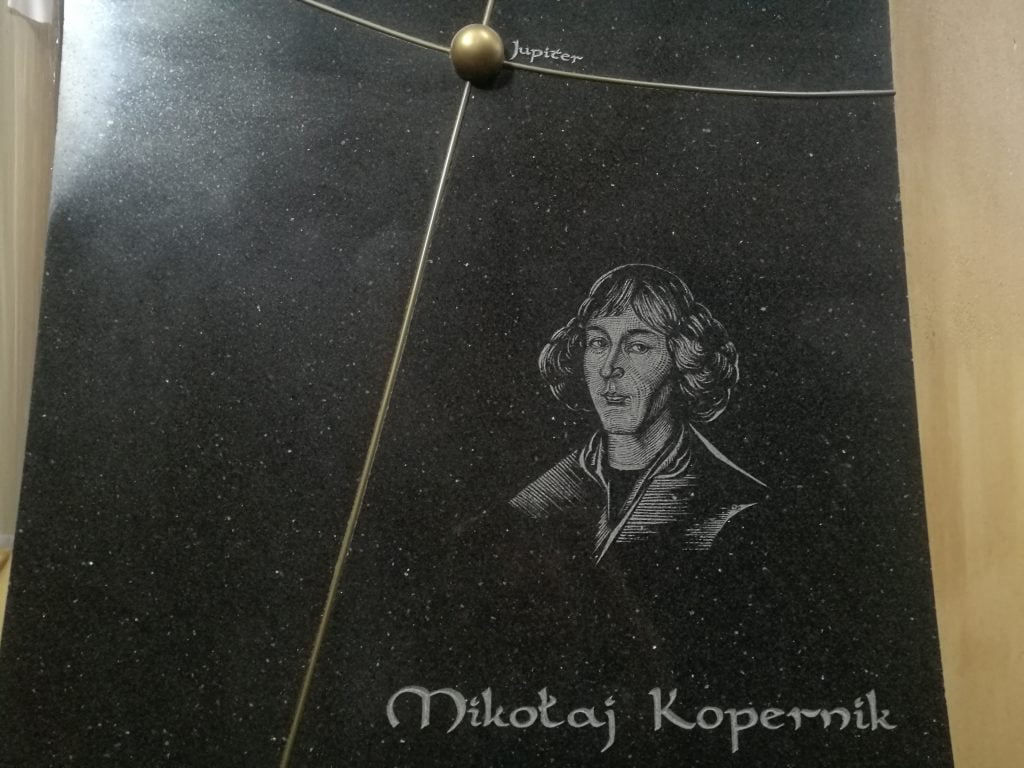 Nicolaus Copernicus is propably the best-know Pole. Most of us knows that Copernicus was an astronomer. As a matter of fact astronomy was his hobby. Copernicus lived most of his live in The Prince-Bishopric of Warmia, a semi-independent ecclesiastical state in Polish Kingdom.
Nicolaus Copernicus was born in Torun 1479. Torun was one of the wealthiest cities in Central Europe. Since 1454 as a result of 13th Years War between Poland and Teutonic Order, Torun became part of Polish Kingdom. Copernicus or Kopernik was one of the most prominent families in Torun. There are not so many facts about Copernicus childhood.
Tailor made Copernicus trip – BOOK NOW
After his father died in 1483, young Nicolas was taken care of by his uncle Lucas Watzenrode who was Warmian Bishop. Thanks to that he studied in Krakow and Italy. Later on, after 1503 Copernicus moved to Warmia and became one of and important part of administration in Warmia Bishopric.
Timeline of Nicolaus Copernicus
1479, February 19th – Copernicus is born in Toruń
1491-1495 studies at University in Kraków
1496, studies in Bologna (law faculty)
1501-1503, studiens in Ferrara and Padova (medicine and law faculties)
after 1503, Copernicus is back to Poland for good. He lives in the Prince-Bishopric of Warmia and becomes one of administrators and chancellors in Warmia properities
1503-1509, Copernicus lives in Lidzbark Warminski
1510, Copernicus moves to Frombork
1514-1516, astronomical observations in Frombork
1516-1521, Next move. Copernicus gets position of Administrator for the Chapter property in Olsztyn
1521 January, Copernicus is defending Olsztyn against Teutonic Order during war between Poland and the Teutonic Knights
after 1522 Copernicus lives mostly in Frombork. He works on various publications about economy, astronomy, trigonometry. He is one of most highly regarded doctors. He serves as a doctor to the bishop and many prominent figures including kings and dukes in Central Europe.
1543, De Revolutionibus Orbium Coelestium published in Nuremberg
1543, May 21st, Copernicus dies in Frombork
Nicolaus Copernicus in Warmia Bishopric
During 40 years living in Warmia Copernicus was an important member of local management authorities. His studies in Italy were paid by Warmian bishop and his uncle, Lucas Watzenrode. Copernicus was well-educated physician and he had legal education as well. He was one of the best educated persons who lived in this part of Poland at the beginning of 16th century. Furthermore, Copernicus had many interests in other fields of science.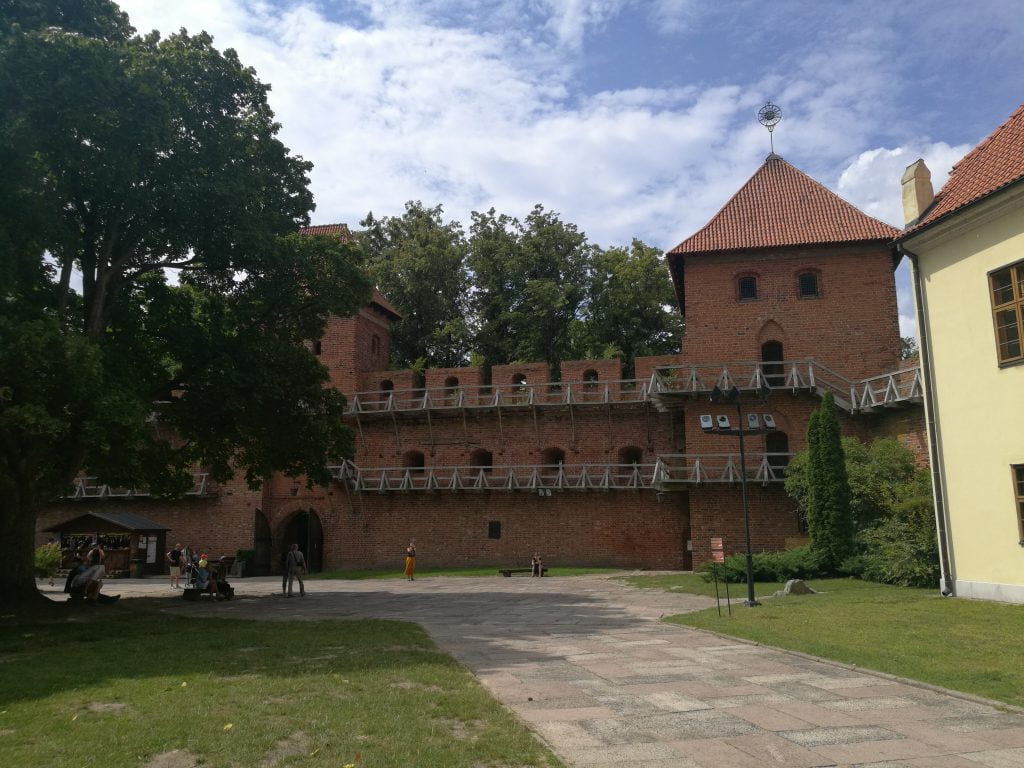 Location of Warmia Bishopric
Warmia had a triangular shape. It was collonized by Teutonic Order during fights with Prussian pagans in 13th century. The size of Warmia was allready established in 13th century when diocesan area was founded. Diocesan area was three time bigger than the Bishopric. Bishops ruled Warmia for more than 700 years!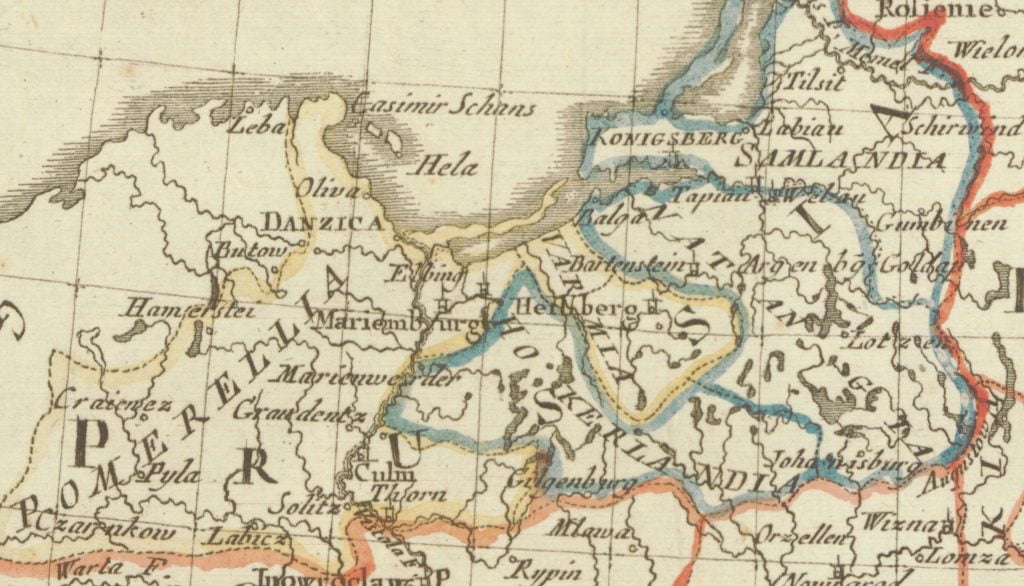 Lidzbark Warmiński
The capital of semi-independent Warmia Prince-Bishopric was Lidzbark Warmiński (Heilsberg in German). Wamia was part of Teutonic Order til 1466 and since then it became a part of Polish Kingdom. Copernicus lived in Bishop castle right after he came back from studies in Italy. He was private physician to the Bishop and started research on heliocentric theory.
Frombork
The Cathedral Church of Warmia Bishopric was in Frombork, a small city located by Vistula Lagoon. During first stay in Frombork, Copernicus was appointed as Chancellor of the Chapter. His daily life is administration and maintenance of Chapter properities.